We love a good list here at Grove Lane so we'd thought we'd put together our holiday gift list consisting of things we've thoroughly enjoyed the past year.
1. Vinturi Red Wine Aerator - This inexpensive gadget is perfect for your fellow wino. Why do we love it? We love our wine of course, but this baby makes a $15 red taste like a $40 one. By far one of the best things we've bought this year.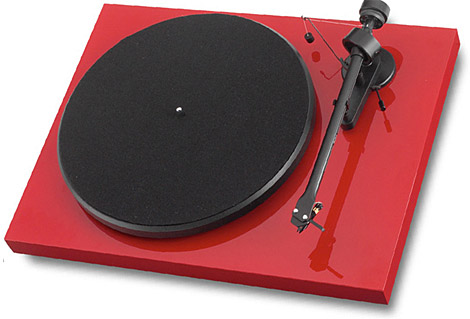 2. Pro-ject Record Player - For those seeking an authentic musical sound. The feeling of taking home a new vinyl album, dropping the needle and sitting back to listen is an experience that cannot be beaten—one far more personal and intimate than listening to music on your iPod. Our home wouldn't be complete without one of these bad boys.
3. Vinyl LP's! – As if you didn't know this wasn't coming next. Our favourite LP's at the moment include:
• TV On the Radio – Nine Types of Light
• Ryan Adams – Ashes & Fire
• She & Him – Volume Two
• Kurt Vile – Smoke Ring for my Halo
• Bon Iver – Bon Iver
4. John Varvatos Hipster Chukka Boots - Pretty much the coolest things you can put on your feet right now short of liquid nitrogen (cue double snare hit and a cymbal crash). Wear these with dark skinny jeans, a button down shirt, a tie and your favourite blazer for a smart casual look
5. Jamie's Great Britian Cookbook – So this is the moment we confess that we're a bit obsessed with Jamie Oliver. When in a cooking slump we pretty much always seek out his recipes to inspire us once again. We've recently started watching the TV show supplement to this book, Jamie's Great Britain, and seriously couldn't stop saying Oh my God while watching. Our favoruite thus far from this series is the Guinness Lamb Shank. Oh my God.
6. Yves Saint Laurent La Nuit De L'Homme Cologne – It just smells damn good.
7. Fujifilm Instax Mini 7s & 25 Instant Cameras – The perfect quirky gift for that friend who loves photography. We love that it creates instant tangible memories, at about the size of a credit card. This baby is the real Instagram.
8. Pamela Love Rings – Pamela Love's jewelry has major rockstar cred. Her unique pieces are primarily praised by women, but ladies be warned--Your boyfriend might want to borrow yours from time to time (totally not speaking from experience). We love that her silver rings are made from oxidized silver, which give it that aged effect. There's nothing worse than perfectly polished silver when you're trying to rough up a look!
9. Grove Lane Ties -- duh!! I heard they're pretty cool but what would we know.
What would you guys like this Holiday season?
(Note: This list is solely based on our opinions, we are in no way being paid to promote said products. However if any of you want to pay us, we'd be happy to accept ;))